Board members
Fouad Touzani, President
Fouad Touzani is currently the director of Classes Preparatoires Ibn Ghazi El Fassi and the founder and the director of Ibn Ghazi Arabic Institute. He benefited from the PLUS (Partnership for Learning Undergraduate Studies) program which was a degree program sponsored by the US State Department.  Fouad holds a BA in Communication and Peace andConflict Studies from Juniata College (USA) and an MA in Political Science from the Central European University, a leading American graduate school located in Budapest, Hungary. Fouad is currently a PhD candidate at Sidi Mohammed Ben Abdullah University in Fez where he majors in Political science and International Relations. During his undergraduate studies in the US, Fouad worked with the Council on American Islamic Relations (CAIR) and the Center for American and Arab Studies in Washington DC. He is currently an active member of many international organizations such as the International Association for Political Science Students, the Collegiate Entrepreneurship Organization (CEO), the National Modal United Nations Association, and Association of Moroccan American Dialog (AMAD). Fouad has published many articles in academic journals and he also served as a member of the editorial board of the CEU Political Science Journal and a member of the jury in the International Public Speaking Competition which takes place every year in London.
Rachida Bami, Vice President
Rachida Bami is currrently the director of communication at l'Agence pour le Développement et la Réhabilitation de la ville de Fès, ADER. Rachida  a very experienced journalist. She holds a DESA (Diplôme d'Etudes Supérieures Approfondies) in Business and Economics from Hassan II University and an MA in economics from the same school. She also holds a degree in journalism from the Institute of Information and Journalism Training (IFJ). Rachida has a great deal of experience with many media outlets such as Economist, Finance News, and the Reporter. Furthermore, she has participated in numerous international programs such as the International Visitor Leadership (IVLP) and Edwards R. Murrow programs in USA. She is a communication consultant to several organizations and associations.
Hinda Bouddane, Secretary General
 Hinda Bouddane is the First Vice President of the elected provincial council of the city of Fez, Morocco. She is an alumna of the Leaders for Democracy Fellowship at the Maxwell School of Citizenship and Public Affairs, Syracuse University, USA. She currently works as Regional Operations Co-ordinator of INJAZ AL Maghrib, an NGO that belongs to JA Worldwide that aims to promote social entrepreneurship in public school through its programmes in partnership with the Ministry of National Education. Hinda is also a political and civil society activist; she is keen on promoting women and youth political participation in Morocco. She is also an active member of several NGOs that work in the areas of local governance, democracy reform, youth initiatives, and women's rights and empowerment. Her activist work also includes professional trainings in Morocco on communication, entrepreneurship, and governance; youth capacity building; and rural women's development. Hinda recently completed the capacity building programme of the Citizen School of Political Studies in Morocco that aims to strengthen different actors of the democratic development in Morocco. She has worked with a USAID's local governance programme that aimed to create a bridge between the youth and the local communes in order to enhance youth engagement in public affairs on the one hand and help the commune to develop public policies on the other.
Youssef Boutahar, Vice Secretary General

Youssef Boutahar is an Assistant Professor of English and Communication Studies at ENSAM-Casablanca, and a researcher at the Moroccan-American Cultural Studies Center- Hassan II University, Casablanca, Morocco. He holds a Ph.D. in English Language and Literature from Sidi Mohamed Ben Abdellah University in Fez, and a Master's Degree in Cross-Cultural Studies (North African and Middles Eastern Studies) from the same school. Youssef is also an active member of the Moroccan Fulbright Alumni Association. Over the past twelve years, Youssef has been teaching English for specific purposes, lecturing in Moroccan universities, and mentoring high school and university students.
Youssef was a Fulbright FLTA of Arabic language and culture at Mercyhurst University, Erie, PA in 2010-2011. During his Fulbright Teaching Assistantship, he took up many graduate courses namely, "Organizational Leadership", "International Relations",  "Captivity and Identity in American Literature", and "Pedagogy: Theory and Practice". As a Fulbright scholar, he conducted original research of neglected texts from the Early American Imprints database on women's Indian and Barbary Coast captivity narratives at Penn State Erie, the Berhend College. While interested in Postcolonial Literature, Cross-Cultural and Gender Studies, currently his research and writing is focused on post-9/11 stories of white women hostages in the Middle East. He has also contributed in a number of national and international conferences in Europe and the US, and has published a number of articles, one of which was anthologized in an e-book titled, Unsettling Whiteness published by the Interdisciplinary Press, Oxford, UK in 2014. He is currently revising his doctoral dissertation to book manuscript form for publication.
Mostafa Mouhibe, Treasurer


Mostafa MOUHIBE is an EFL teacher and certified translator. He benefited from TEI ( Teacher Education Institute) in Boston College 2006, a program sponsored by the US department. Mostafa holds a D.E.S  degree in English literature( modern criticism) at Sidi Mohamed ben Abdellah university in Fez. He is also an active member in various associations: He was the previous president of AMAD. He was also vice president of AMA( Association of Moroccan Alumni of Boston College) for three times and now its treasurer. Mostafa is IATEFL conferences  moderator in LMCS ( Language, Media and culture Studies) forums.
Aziz Bekkali, Vice Treasurer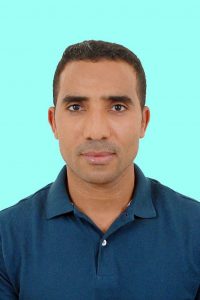 Aziz El Bakkali is a professor of language, media and business. He obtained his PhD in Media in 2014 from the School of Arts and Humanities- University Mohammedd V- Agdal Rabat. Aziz holds two masters: The first one in Cultural Studies from Sidi Mohamed Ben Abduallah University, Fez in 2007 and the second in Business Communication from the University of Moulay Ismail in Meknes in 2012. He obtained a US Department of State sponsored grant at the University of Delaware in 2007 and 2008.
Fatima Zahra El Ferd, Assessor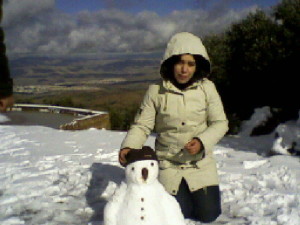 Hinda Bouddane, Assessor
 Layla Hachimi, Assessor

Layla Hachimi is a pedagogical coordinator and a project manager at an  institute of English language in Meknes. Layla obtained her masters degree in marketing from ENCG-Fes in 2014. She was the only one nominated and selected to represent Morocco in the US Department of State sponsored program IVLP, which celebrated Peace Corps' 50th anniversary and was mainly about leadership and volunteerism
Zakariae Othman, Assessor

Othmane Zakaria is a high school teacher of English and interested in teaching Arabic to non-natives. Othmane is a former Fulbright scholar. In 2010-2011, he taught Arabic Language and Culture at the University of Nebraska at Lincoln where he was elected Senator to represent Graduate Studies students. He also taught Arabic with the CLS Critical Language Scholarship and other international programs. In 2013 he earned his Master in Business communication from Moulay Issmail University and he is certified with iEARN Master Certificate in teaching foreign languages. Othmane is engaged in many International Educational Networks such as iEarn, the International Education and Network Resources, and National Global Teenagers Project.
Rachid El Kandri, Assessor
Honorary Members
Said Siddiki

Said Saddiki was the first president of AMAD. He is a researcher in international affairs. He received his PhD in International Relations from the University of Oujda, Morocco in 2002. He is currently an associate Professor of International Relations at Al-Ain University of Science and Technology (UAE) and Sidi Mohamed Ben Abdellah University in Fez, Morocco. He has written four books (in Arabic): The State in a Changing World: The Nation-State and the New Global Challenges; The Management of Moroccan Foreign Policy; The New Political Powers; and The Dimensions of a New Diplomacy. He is an author of several book chapters and journal articles (in Arabic, English and French) on various subjects which include but not limited to the new dynamics of international relations, transnational immigration, foreign policies, diplomacy, Western Sahara issue and border barriers. Furthermore, he has participated in several national and international conferences in his field. He is currently interested in foreign policy analysis, separations border barriers and intercultural diplomacy. Said was a Research Fellow at the NATO Defense College, Rome, (April- June 2012) and a Fulbright Visiting Scholar at University of Texas at El Paso (October– December 2010).